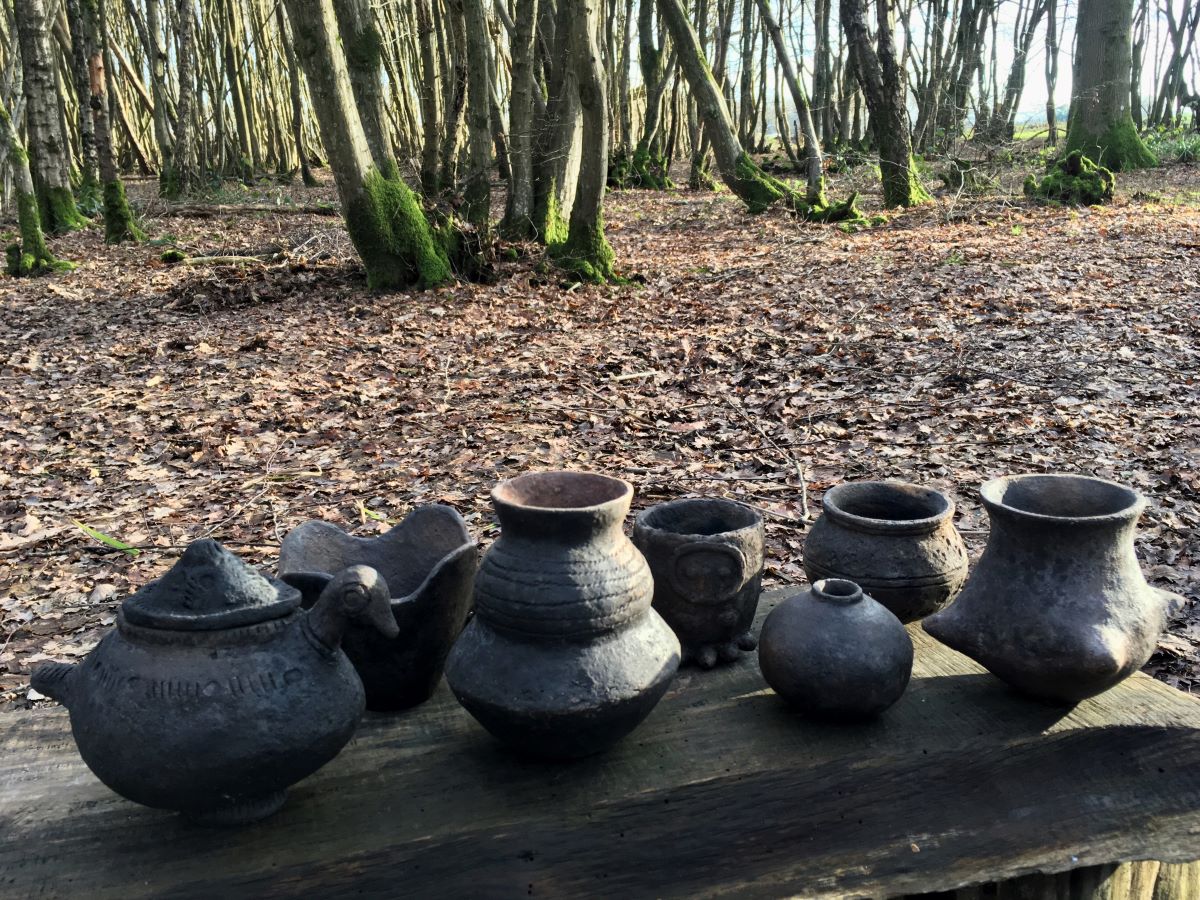 October 12/13 (Sat/Sun)
10.30am – 5pm both days
£290 *Open for bookings soon. Be among the first to be notified by email*
Venue: open air woodland setting in a 70 acre ancient coppiced wood on a family-run working  farm: peaceful and beautiful Dernwood Farm Nr Heathfield, East Sussex.
Prerequisite*: Wild Pottery Level 1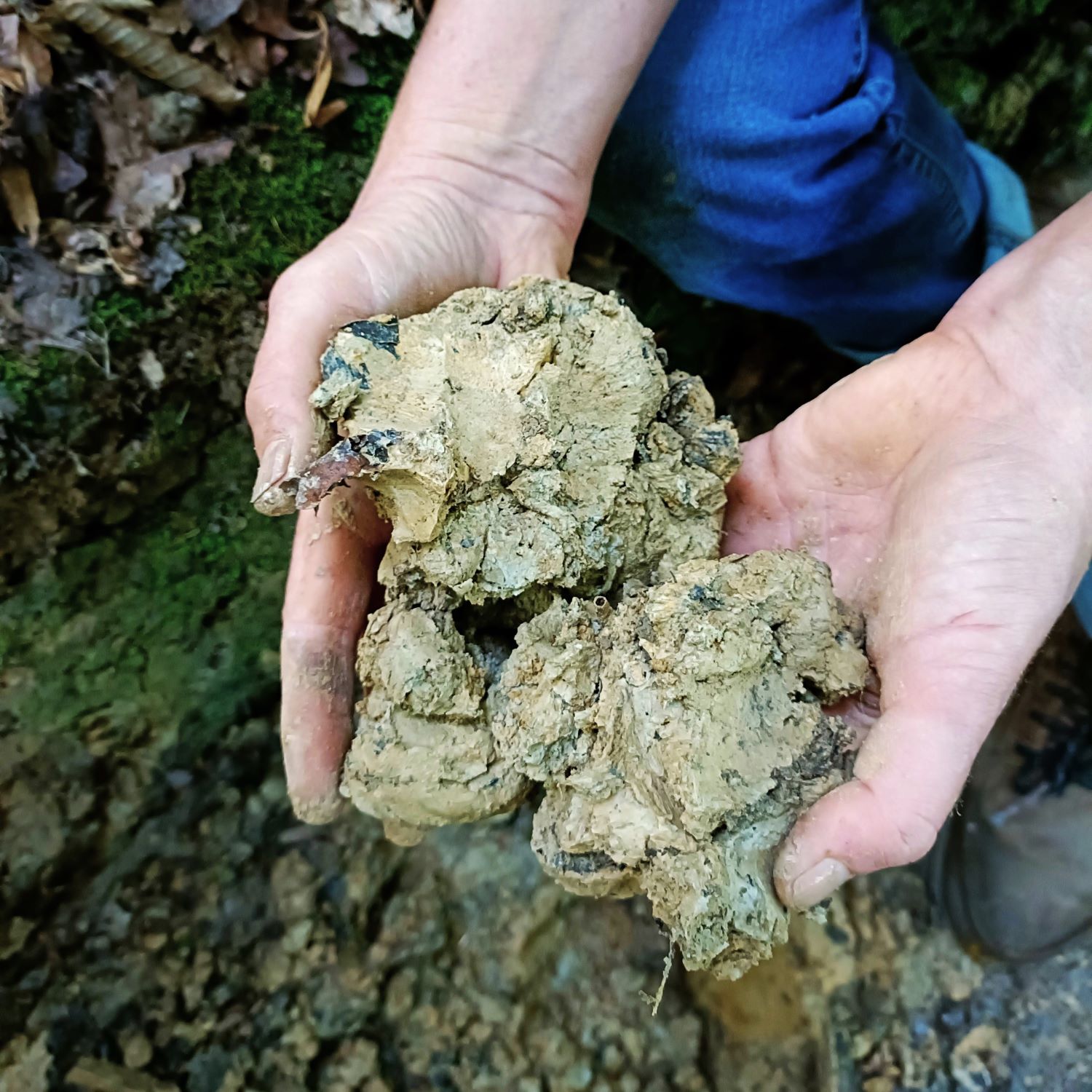 As on Level 1 Wild Pottery, this will be an immersive and in-depth 2-day course: digging our clay from the woodland site and prepping it to make it strong enough to survive the firing. But there'll be more time for you to develop your handbuilding skills and explore more complex forms than on Level 1. We'll be using the same type of tools, equipment and technology as those used, so far as we know, since Neolithic times, when pottery began, and well into the Iron Age.
The firing we'll do is similar to the open firing taught on Level 1, but with an additional stage which produces black pots through a process known as soot-soaking.
There is achaeological evidence of these kinds of blackened pots found across the UK and Europe, from the Iron Age and also the Saxon period.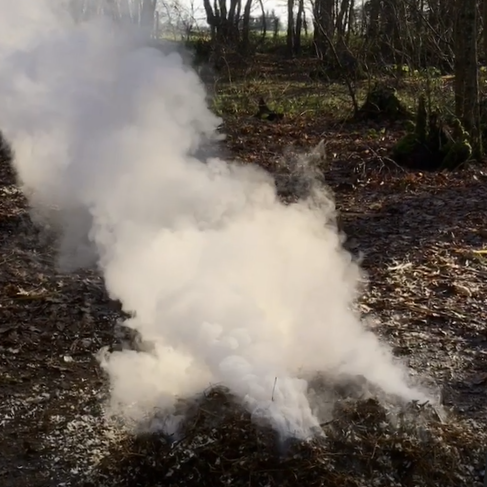 A simple but hearty vegetarian lunch is provided, we'll have a kettle on the camp fire, plus a huge tarp on hand for cover in case we need it. I aim to offer you a satisfying learning experience as well as an enjoyable time away from it all. To support you in getting the most from the days, we'll connect to the woodland surroundings through a short and simple, guided mindfulness-based practice. Groups are kept small to allow for individual attention.
Two wonderful days of creative discovery, earthing and connectedness. I especially appreciated your careful pacing and clear explanations of the whole process, with time also to stop and take stock, reflect and celebrate. I can't wait to do Wild Pottery Level 2!  Annabel F, London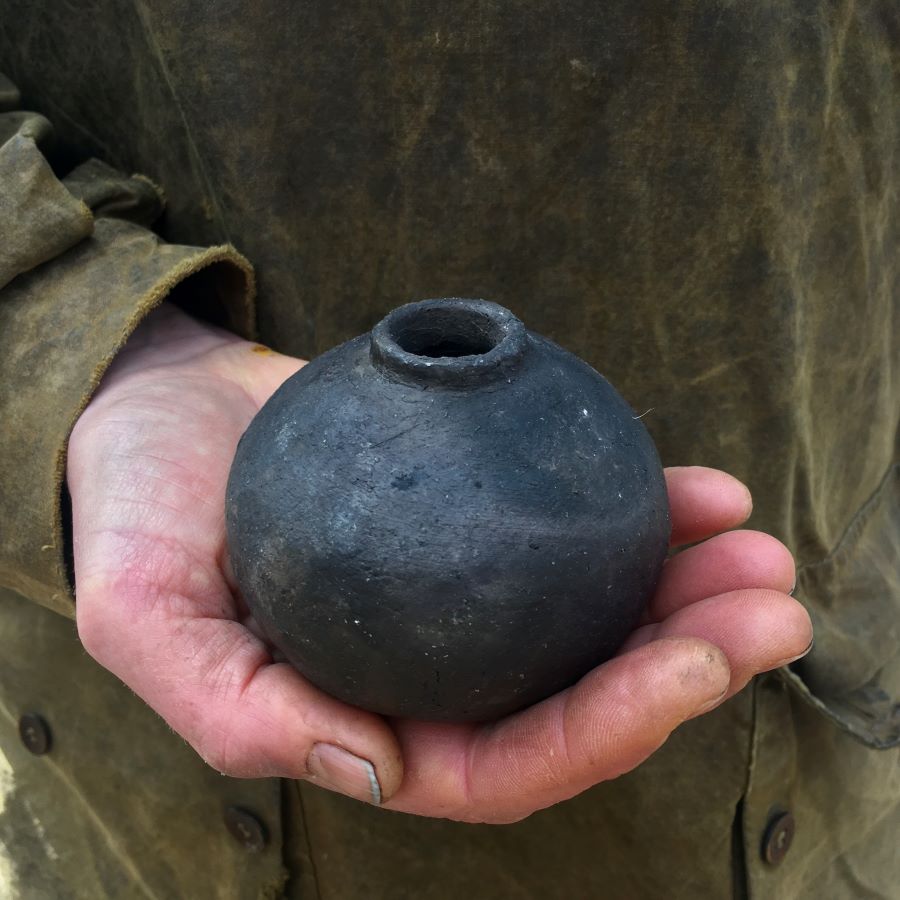 *This course is designed for people who've already attended Level 1 Wild Pottery with me, as it builds directly on the knowledge gained in Level 1. Very occasionally I can waiver the prerequisite of Level 1, if you have previous experience of successfully firing pots in an open fire. Please get in touch if this is the case for you, with details of your experience.
The clay: Native Hands has a special agreement with the farm venue to dig small amounts of clay with participants on Wild Pottery courses. This permission does not extend to people who are not part of the group on the day of the course.
Featured in the Guardian lifestyle section. National Geographic & Toyota put Native Hands in their top 125 UK adventures.