Artist/maker: My practice is materials-led, using plant fibres and clay; concerned with origins and connection and the immersive, sensory experience of making. Inspired by working with natural materials foraged from woods, hedgerows and the land, a dialogue emerges between myself (my hands) and the materials. Immersed in the whole cycle of production: harvesting in a sustainable way, processing the raw materials, creating functional and sculptural pieces. 
My work is also informed by having lived and worked in remote areas of Sudan and Ethiopia, and by extended periods of silent contemplative practice in the natural world.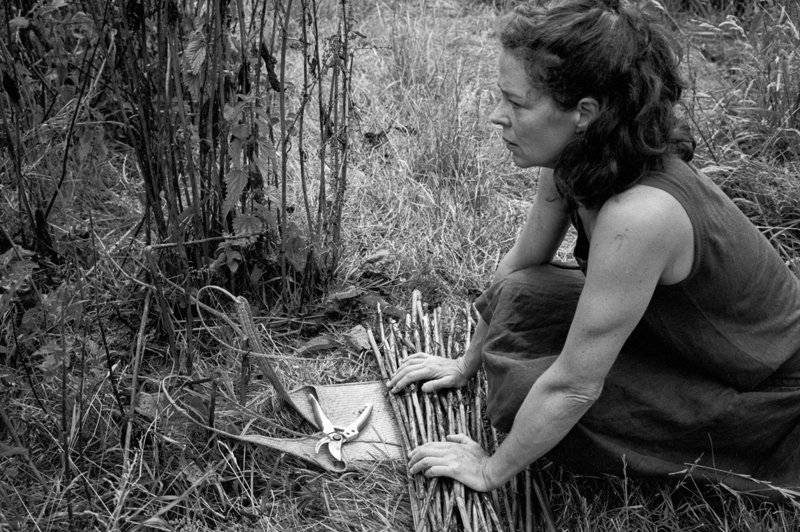 A short film about why I do what I do.  Filmed on location in the Sussex woods where I teach Native Hands courses.
Educator: I provide a supportive space for people to develop their skills and creativity, as well as their connection with the natural world. Witnessing the sense of achievement and satisfaction that people experience from making a basket or pot in the landscape, from foraged materials, is inspiring.
I see how people can feel deeply nourished and uplifted by taking time out of an often busy and stressful daily life to be creative in the woods round a fire, with birdsong, creatures, wild plants and like-minded people.
I'm a trained educator and maker with over 30 years' experience, appreciated for my ability to teach the techniques of basketry and pottery with clarity, patience and humour. My courses have a relaxed and inclusive atmosphere.
With a BA Hons in 3-Dimensional Craft (majoring in ceramics), I then trained as an Art & Design teacher and taught at secondary school level. I later developed my work with a Diploma in the Therapeutic Application of the Arts and went on to receive formal basketry training in London and with a number of UK basketmakers. As a team member of East Sussex Archaeology and Museums Partnership (2009-15) I taught ancient craft & technology to all ages, and co-constructed prehistoric-style dwellings. I offer trainings and courses for heritage and cultural organisations.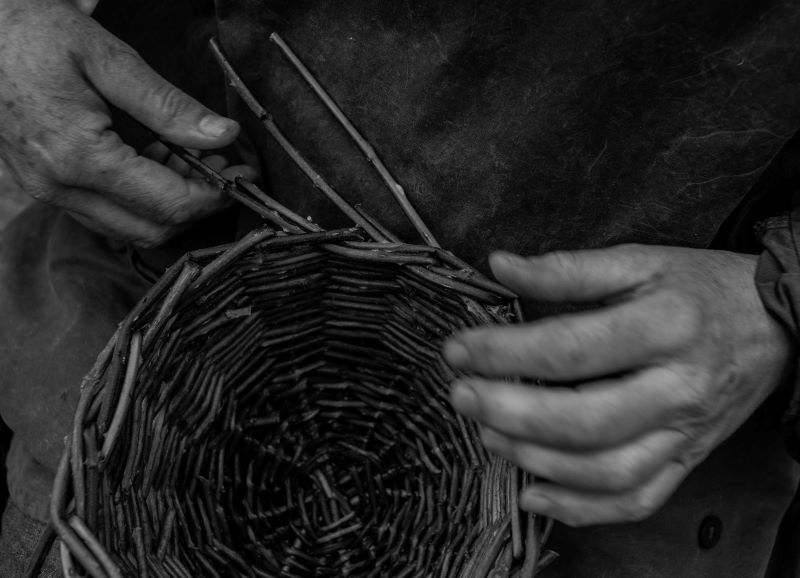 From both formal training and my own experimentation with foraged materials, I have a breadth and depth of knowledge and experience. This includes an interest in the origins and history of basketry and ceramics. I'm committed to keeping a heritage of craft skills alive for the future.
I'm grateful for traditional wisdom and knowledge, and for those I have learned from -and continue to learn from- along the way.
Feed Them Social: Instagram Business Feed not loaded, please add your Access Token from the Gear Icon Tab.