Frequently Asked Questions
🌿 July 2021 update: scheduled courses are running as advertised. Group size remains small with safety measures in place (read more in FAQs). I'll be keeping a close eye on government regulations over the coming weeks and months and will respond accordingly. 
Being outside is the safest way to gather together and is good medicine for us. I aim to continue providing a safe space for gathering, learning and being together in the woods. 🌿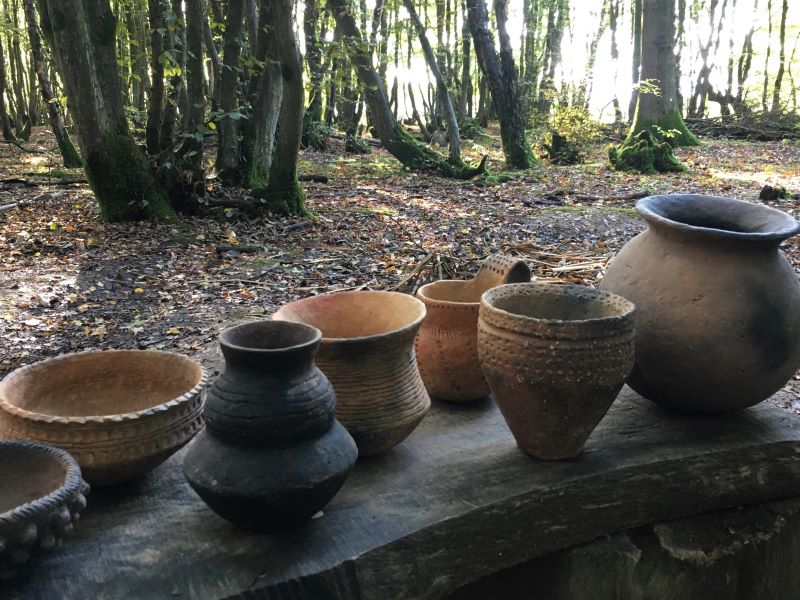 What about accommodation?
Camping on site: the farm venue will always make space for people coming to my courses, and details about arranging this are sent to you when you book.
The farm venue has really nice wild camping and also various glamping options: wagons, cabins, bell tents, all with wood stoves. You'll find all details here. Accommodation isn't included in the course price, but there's a special offer for camping (but not glamping) if you're attending a course. Details about this are sent to you with your booking confirmation. The farm will always make camping space available for people coming on my courses.
What measures are in place in the light of Covid19?
Group size is limited to 12. The campsite facilities will be cleaned at frequent intervals through the day and there will be hand washing facilities for the group's exclusive use in our area of the woods. Participants bring their own cup (kettle on the fire and teas/milks available), and a thermos of their own drink if they'd like.
Where do the courses happen?
At Dernwood Farm, in a beautiful 70 acre private woodland. Near Lewes, East Sussex, UK.
Can I get to the venue by public transport?
The nearest train stations, Lewes and Uckfield, are both a 20 minute drive by taxi (info here). You can book a taxi from one of these stations, but it's often possible to get a lift from the station with someone else coming on the course.
Please get in touch two weeks before your course if you'd like to request a lift share.
Who are the courses for?
Native Hands courses are designed for adults, although 16-18 year olds are very welcome if accompanied by a participating, responsible adult. Family Wild Pottery, however, is designed for children and young people aged 7-17.
What level of fitness/ability is required to participate?
I aim to make Native Hands courses as accessible as possible within the context and limitations of a woodland setting, with uneven ground and basic facilities. Some walking is involved, of 10-30 mins duration, over level but uneven terrain. By their nature, all courses involve foraging and physical activity. Therefore a certain degree of physical ability is needed, and all the activities require a reasonable level of hand-to-eye coordination.
If you have mobility issues or other physical needs please get in touch before making a booking, so we can see how your needs can be accommodated.
What are the facilities like?
There's a flush loo 7 mins walk from our working area in the woods. Otherwise we have a bush loo arrangement (ie. find a bush). We have simple wooden benches to sit/work on, and sometimes people bring a small cushion if they like a softer seat. We have a kettle on the fire and hot drinks (herbal teas) are available all day.
Are the courses catered?
We'll have a kettle on the fire and herbal teas available all day, as well as plenty of biscuits. A simple vegetarian lunch is provided (a large pot of hearty soup cooked on the fire), with artisan bread and gluten free oat cakes.
If you're camping on site, there's a small cafe for light meals, teas & coffees. There are also options for buying food from the farm shop/cafe  and the local deli.
What about cancellations etc?
If you're unable to attend an event you've booked on I will give you an 85% refund if I'm able to fill your place. Please only ask me to try and fill your place if you're 100% sure you're not coming. Alternatively you can give your place to a freind, just let me know their name and contact details. Bookings are not transferable from one course to another. Please read the Booking Info page for full details.
Can I bring my dog?
Sorry. Native Hands has a no-dogs policy on all courses.
Can I dig clay at the farm?
The ancient woodland is sensitively managed and there are no extraction rights for digging clay. It it not possible to supply clay dug from the farm or woodland.
Native Hands has special permission to dig small amounts of clay with participants on Wild Pottery courses. This permission does not extend to people who aren't part of the group on the day of the course.