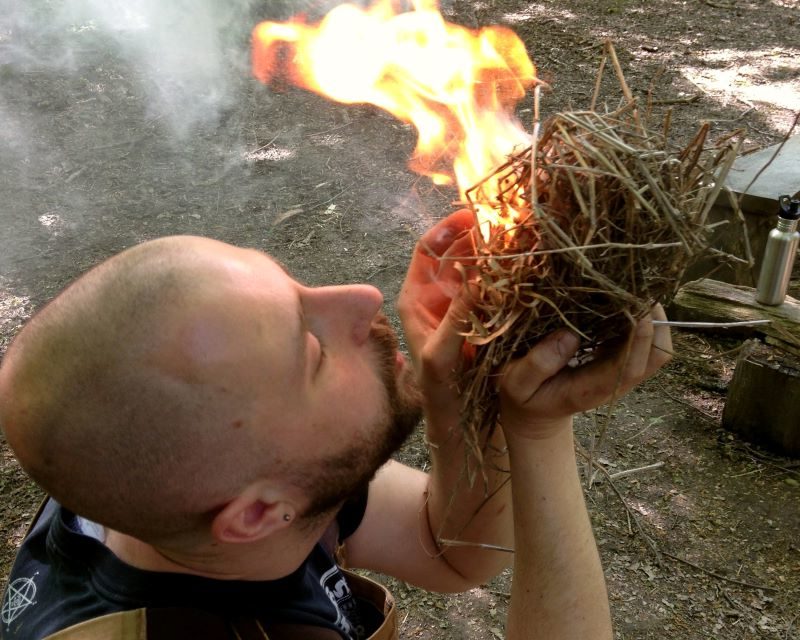 All Native Hands courses are essentially bushcraft, and include Natural Cordage, Netting, Fire-making, Basketmaking and Wild Pottery
Courses take place in a beautiful 70 acre private woodland near Lewes in East Sussex, UK.
🌿Check out the calendar page for all courses and images of them. My monthly-ish email will keep you informed of any new courses, and you can read FAQs here.
Courses are designed for adults, although 16-18 year olds are very welcome if accompanied by a participating, responsible adult (Family Wild Pottery, however, is designed for children and young people aged 7-17).
See you in the woods!
A wonderful, and I mean REALLY wonderful day learning about bark, fire making, connecting to nature, and all the good soul nourishing things that we did. I'm very pleased with my container. M said that the workshop was one of the best birthday presents she's ever had! A.H, Brighton
We learned so much… yet the pace was never rushed or stressful. I was able to be more present than I usually am in my daily city life. It's hard for your thoughts to wander when you're waving a smoking nest of grass in your hand, watching it burst into flames! It all felt so sane, human and natural. Yasmin, Sussex
Featured in the Guardian lifestyle section. National Geographic & Toyota put Native Hands in their top 125 UK adventures.