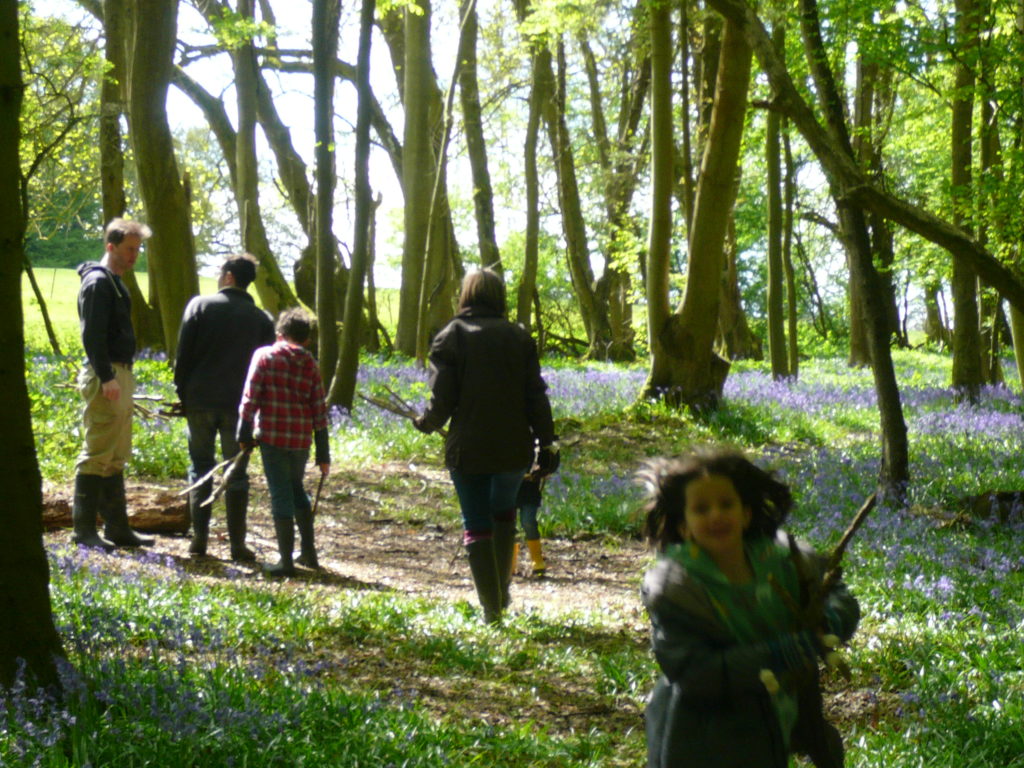 Family Wild Pottery
A course over two days:
Friday 1-3.30pm & Sat 10.30-1pm
24/25 July, repeated 30/31 Oct 2020
Cost: £160 per 1 adult plus 1 child*
Venue: 70 acre ancient coppiced woodland on a family-run working farm: peaceful and beautiful Dernwood Farm Nr Heathfield, Sussex, TN21 0PN
*Suitable for children/young people aged 7-17. I'm committed to the ratio of 1 adult/1 child per booking so that I can support everyone in having an enjoyable, quality time. Families of 1 adult/2 children often bring an aunt/uncle/godparent to make up the numbers, to book 2 places. Families of 2 adults/1 child often bring a friend/cousin of their child to book 2 places.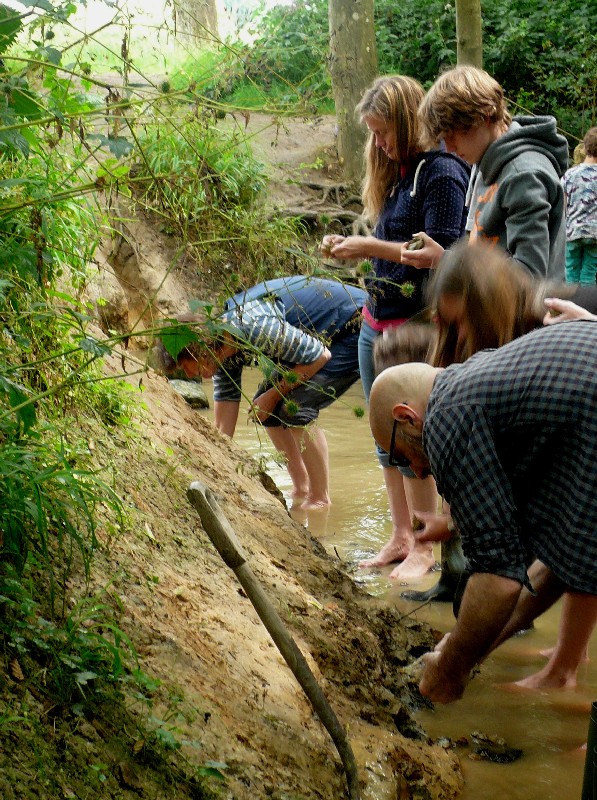 We'll dig our clay from the ground in the woods to make our pots etc. Then we'll fire them in an open campfire, watching them glow red with heat.
Mud, water, fire and wood- it's all in there. This is an exciting, delightfully messy and alchemical process.
Wild Pottery is also a truly valuable learning experience. We cover the whole production cycle of making something from the initial, raw, foraged material to creating finished pottery that you'll take home with you.

I thought this would be boring, but it's fun. Isaac, aged 7, Brighton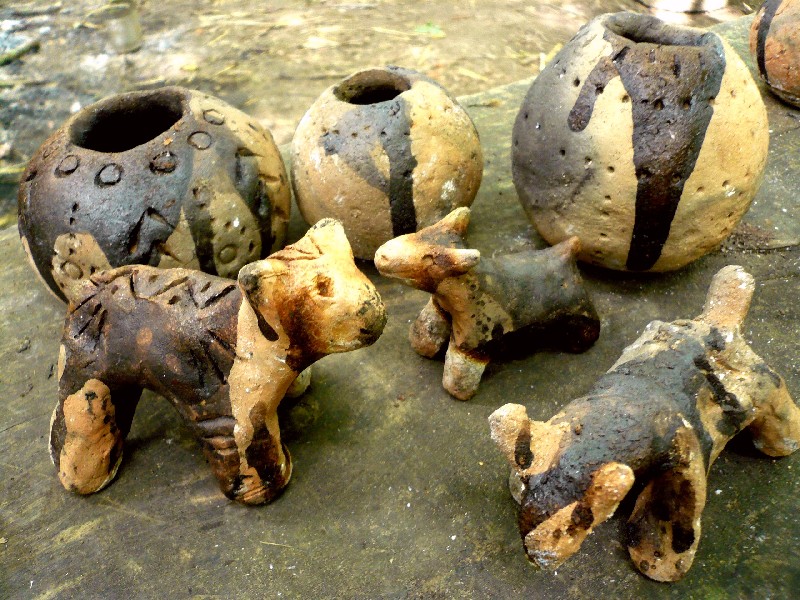 Adults and children alike love the hands-on, immersive and elemental experience of Wild Pottery.
Making things from clay is primal human instinct, and we adults can learn a lot from children's natural, spontaneous flair for it. Be prepared to get muddy and have fun…

A wonderful weekend of digging and potting. We all had such a blast, and learned LOADS. We will be back again for more adventures. Steve S, London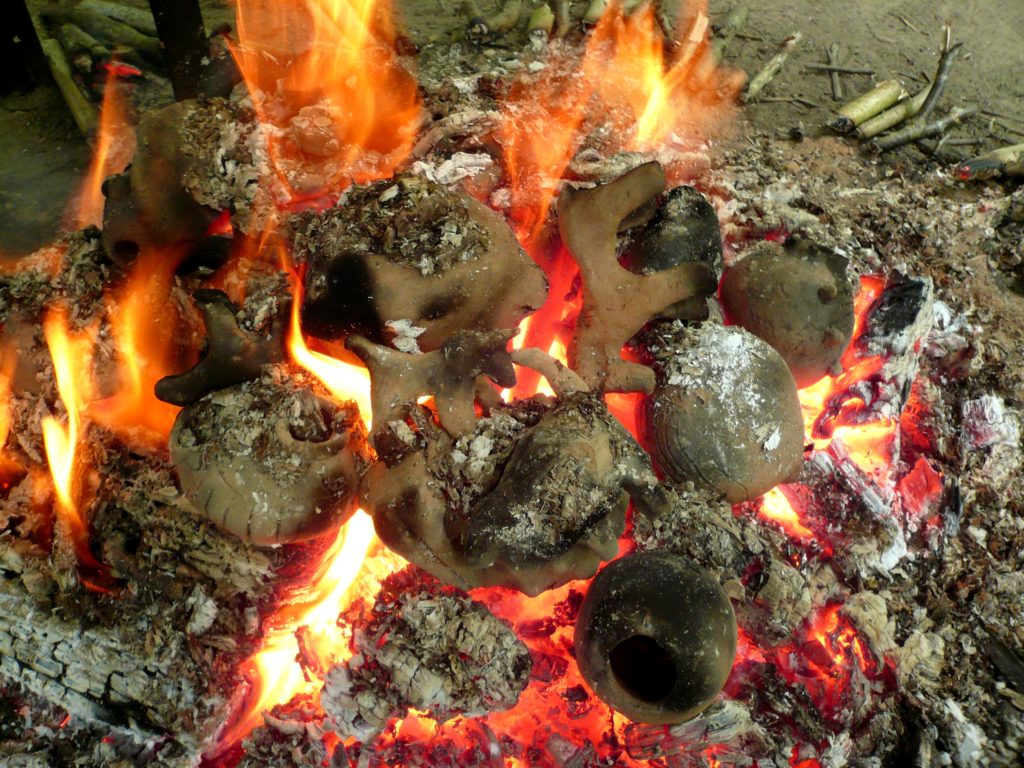 No previous experience of pottery is necessary. Groups are kept small to allow for individual attention and a satisfying learning experience.
Please note that parents/adults are responsible for their child at all times during the course.
Accommodation: camping is available at the farm venue and full details about this will be sent to you when you book on the course. The farm also has glamping options- cosy bell tents and cabins with wood-burners.
Please note that the cost of staying at the farm isn't included in the cost of the course

You can read what previous attendees say about our courses here and read FAQs here.
See you in the woods!