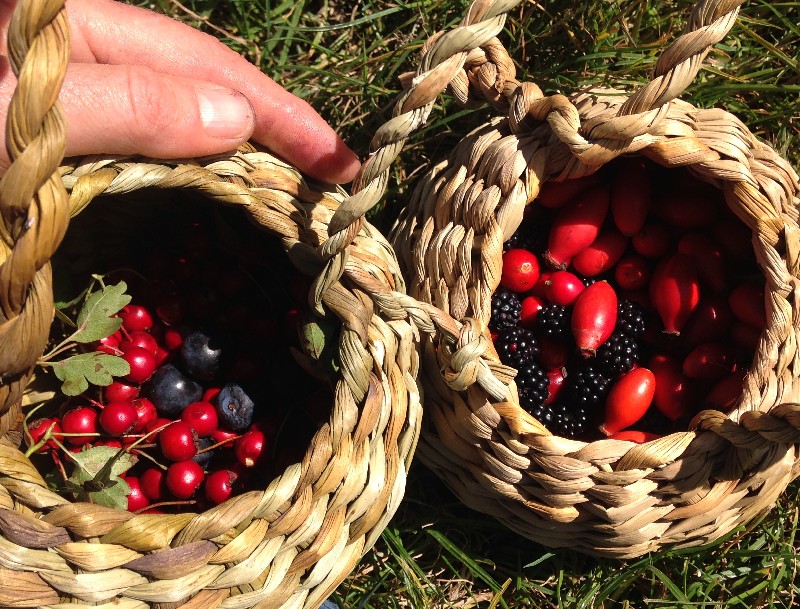 Two dates in 2024:
June 1 (Saturday), August 31 (Saturday)
10.30am – 5pm
£140 (for weekend offer see below) 
Venue: open air woodland setting in a 70 acre ancient coppiced wood on a family-run working  farm: peaceful and beautiful Dernwood Farm Nr Heathfield, East Sussex.
Spend a day in the woods, round a camp fire, making one of these popular and beautiful foraging basket using true English rush (Schoenoplectus lacustris). These tactile foraging baskets are my own original design, made so that they hang across the body and are particularly suited to gathering berries, nuts, small mushrooms…and other treasure you might find on your wanderings.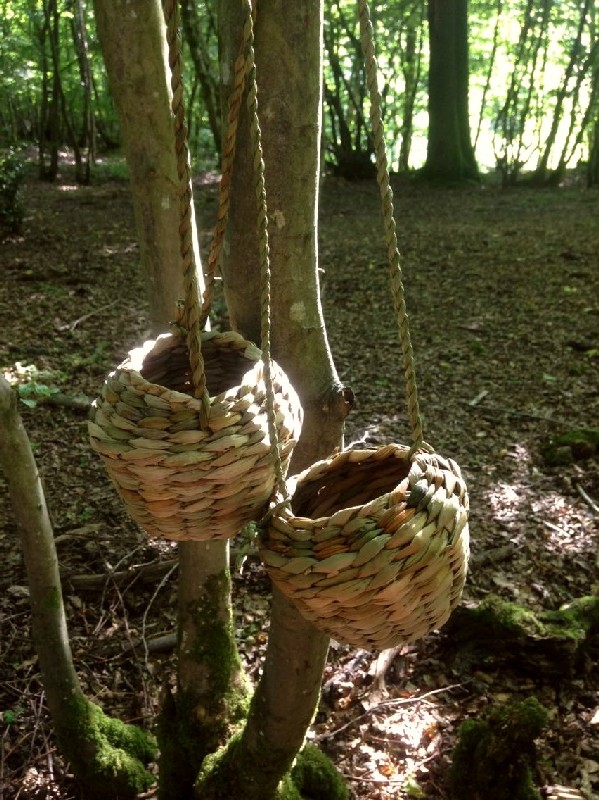 English rush is a lovely material to work with, a native plant with a long history of use in basket making. It's particularly suited to beginners, but those with previous experience can develop and consolidate existing skills.
Suitable for all levels including beginners. Groups are kept small to allow for individual attention.
A simple but hearty vegetarian lunch is provided, we'll have have a kettle on the camp fire, plus a huge tarp on hand for cover in case we need it. I aim to offer you a satisfying learning experience as well as an enjoyable time away from it all. To support you in getting the most from the day, we'll connect to the woodland surroundings through a short and simple, guided mindfulness-based practice.
I loved being out in nature, sitting around a fire…it was all really relaxed. I was very skilfully tutored and encouraged, met some lovely people, ate delicious food and had a great time! I left the woods relaxed and happy at the end of the day, and also came away with a very useful basket and a restored faith in my abilities! Anne L, Sussex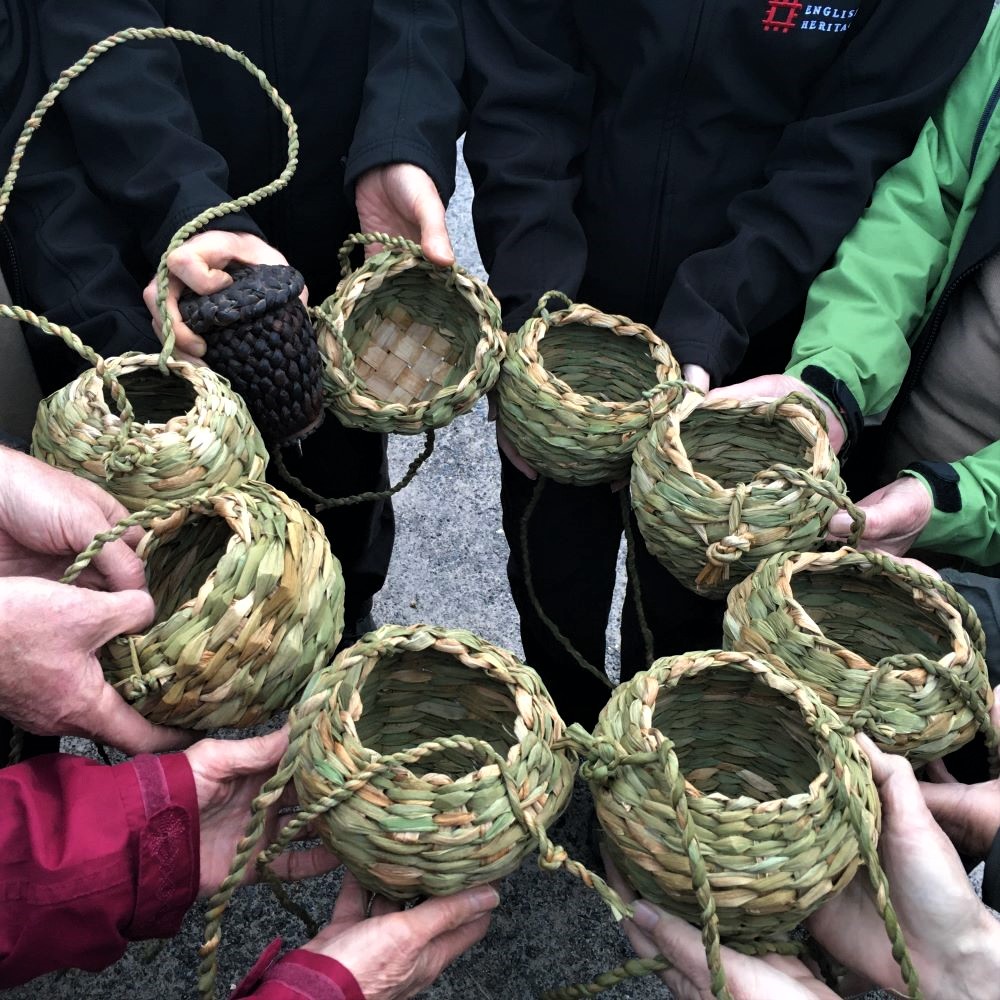 Featured in the Guardian lifestyle section. National Geographic & Toyota put Native Hands in their top 125 UK adventures.