June 29 (Saturday)
10.30am-5pm
£145 *Open for bookings soon. Be among the first to be notified by email*
Venue: open air woodland setting in a 70 acre ancient coppiced wood on a family-run working  farm: peaceful and beautiful Dernwood Farm Nr Heathfield, East Sussex.
Spend a day in the woods making woven baskets using foraged wild reed mace, Typha latifolia (often known as bulrush). The beautiful texture and subtle colours make these perfect for houseplants or for using as small storage baskets. It's a lovely material to work with, and we'll gather some of it on the day from the site.
Learn how to harvest, store and process this easily available & useful basketry plant. You'll be guided through all stages of the making process to give you a good understanding of the weaving techniques involed.
Beginners are welcome, and for those with some previous experience of weaving with rush it's a great opportunity to consolidate your existing skills with this easily-foraged material that is similar to weave with. Groups are kept small to allow for individual attention.
Make a weekend of it
A simple but hearty vegetarian lunch is provided, we'll have have a kettle on the camp fire, plus a huge tarp on hand for cover in case we need it. I aim to offer you a satisfying learning experience as well as an enjoyable time away from it all. To support you in getting the most from the day, we'll connect to the woodland surroundings through a short and simple, guided mindfulness-based practice.
Ruby, thank you for such a wonderful workshop. I thought it would be something special I could share with my sister, and it was even lovelier than I had hoped.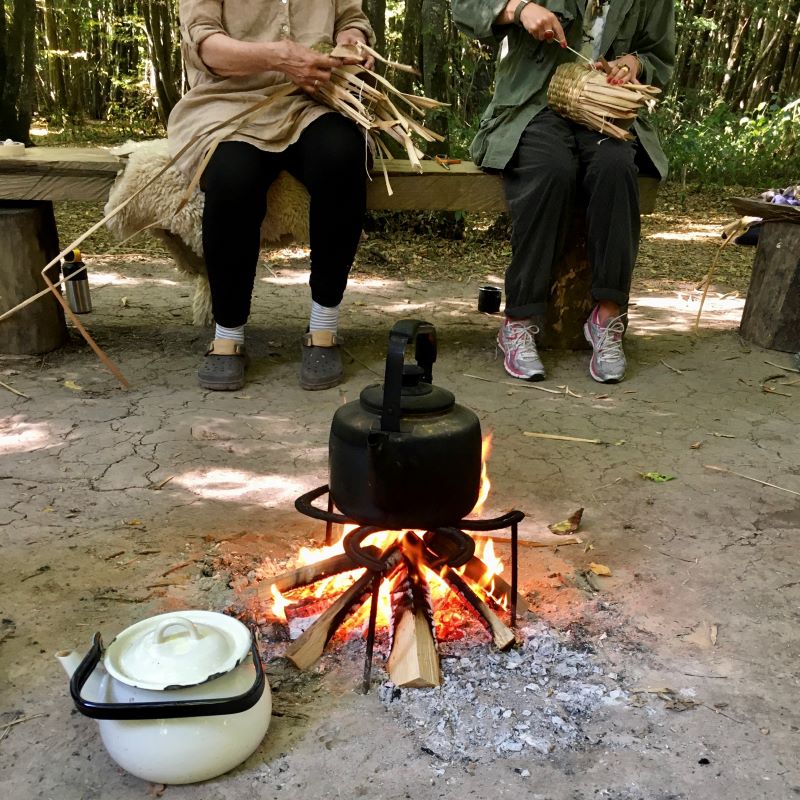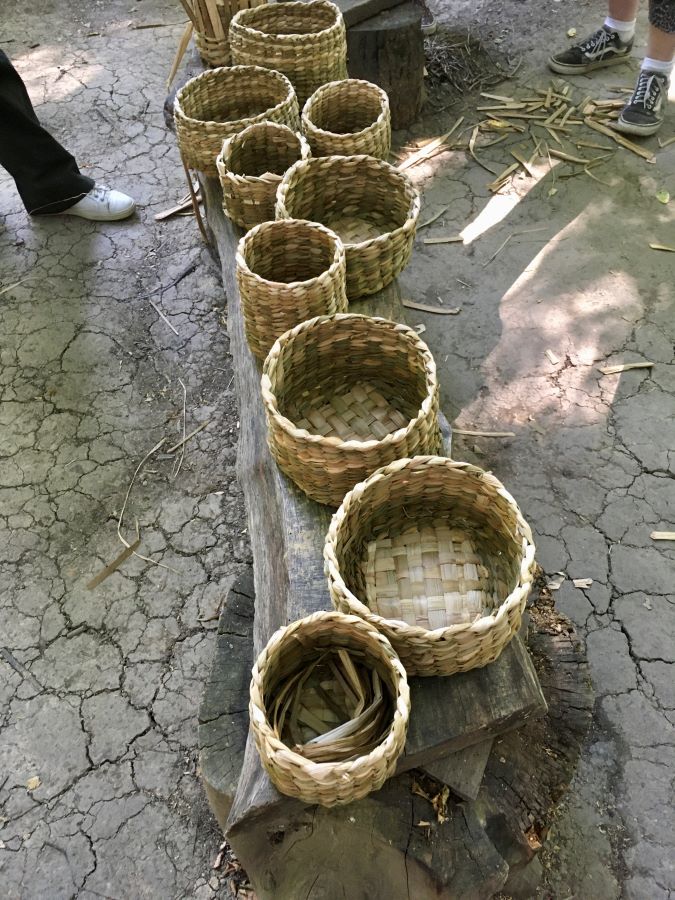 Accommodation: camping is available at the farm venue and full details about this will be sent to you when you book on the course. The farm also has glamping options- cosy bell tents and cabins with wood-burners. The cost of staying at the farm isn't included in the cost of the course.  Read more about onsite and offsite accommodation options.
You can read FAQs here. 
See you in the woods!