Sunday 13 Sept 2020

10.30am-4.30pm
Cost £95 Fully booked but it may be possible to open more spaces if govt. guidelines on social distancing relax in the coming weeks. If you'd like to go on the waiting list please get in touch
Venue: 70 acre ancient coppiced  woodland on a family-run working  farm: peaceful and beautiful Dernwood Farm Nr Heathfield, Sussex, TN21 0PN
Spend a day in the woods, round a camp fire, making a rush foraging basket using true English rush (Schoenoplectus lacustris). These beautiful, tactile baskets hang across the body and are perfect for foraging berries, nuts etc… or just for carrying things in. English rush is a delightful material to work with, a native plant with a long history of use in basket making. It is particularly suited to beginners, but those with previous experience will be able to develop and consolidate existing skills.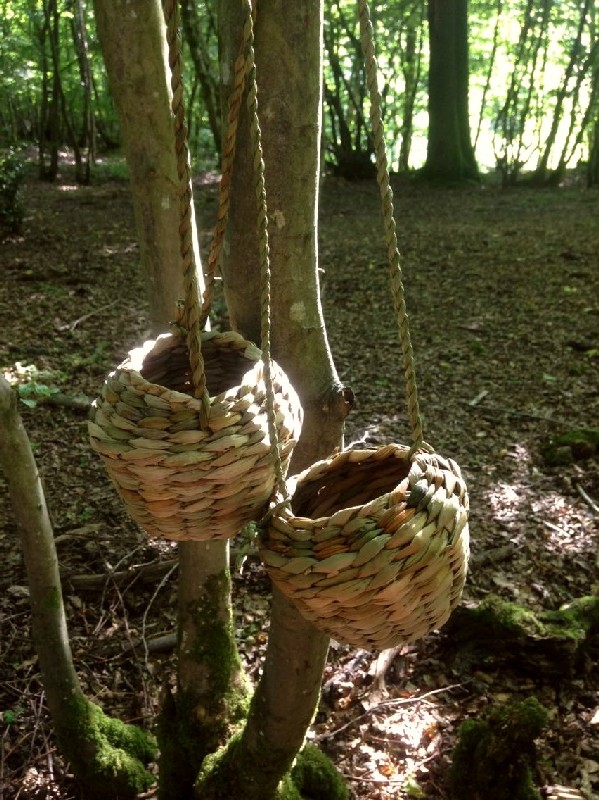 Suitable for all levels including beginners. Groups are kept small to allow for individual attention (and the required social distancing).
I aim to offer you a satisfying learning experience as well as an enjoyable time away from it all. To support you in getting the most from the day, we'll connect to the woodland surroundings through a short and simple, guided mindfulness-based practice.
I loved the basket-making day because we were out in nature, sitting around a fire and it all seemed really relaxed. I was very skilfully tutored and encouraged, met some lovely people, ate delicious food and generally had a great time! Not only did I leave the woods relaxed and happy at the end of the day, but I also came away with a very useful basket and a restored faith in my own abilities! Anne L, Sussex.

 
Accommodation: make a weekend of it. Camping is available at the farm venue and full details about this will be sent to you when you book on the course. The farm also has glamping options, including cosy bell tents and cabins with wood-burners. Please note that the cost of staying at the farm is not included in the course.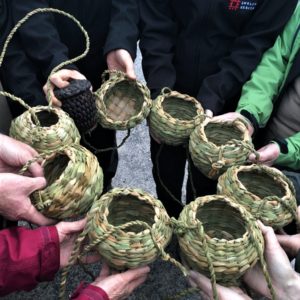 Follow-on course: Reed Mace (bulrush) Baskets
You can read what previous attendees say about our courses here and read FAQs here.
See you in the woods!