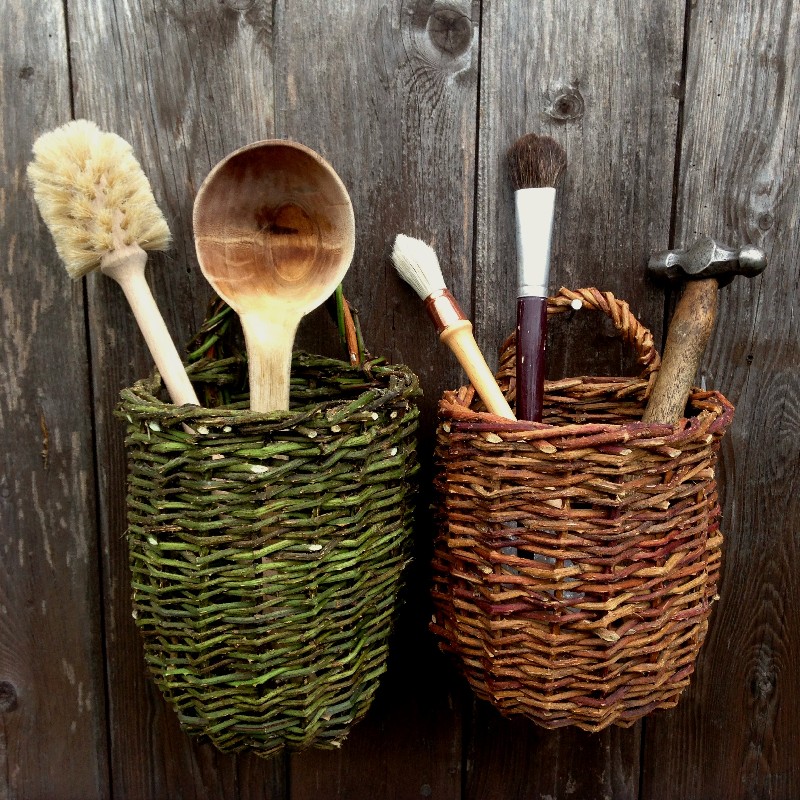 April 13/14
10.30am-5pm both days (Sat/Sun)
£265

Venue: open air woodland setting in a 70 acre ancient coppiced wood on a family-run working  farm: peaceful and beautiful Dernwood Farm Nr Heathfield, East Sussex.
Bramble baskets are my most popular basketry courses. People love turning a (generally) unliked plant into something really useful and beautiful, which isn't prickly. On this in-depth course you'll make a basket, of my own design, for hanging on a peg/nail, that's perfect for storing spoons, utensils, brushes etc. You'll start seeing those pesky brambles in a new light.
We'll be welcoming in the spring with this course, a beautiful time of year to be out in the woods together.
Over the two days, you'll learn  all about brambles: how to select, forage and process it, cutting all your own material.  You'll learn a range of basketry techniques including how to start the basket, weave a strong structure, make the border and make a handle. You'll be guided through all stages of the making process to help you have a good understanding of the techniques involved. You'll leave knowing how to make a bramble basket from start to finish.
A simple but hearty vegetarian lunch is provided, we'll have a kettle on the camp fire, plus a huge tarp on hand for cover in case we need it.  I aim to offer you a satisfying learning experience as well as an enjoyable time away from it all. To support you in getting the most from the days, we'll connect to the woodland surroundings through a short and simple, guided mindfulness-based practice.
Totally fantastic. I made my first ever basket and feel confident about my ability to make another. I'm really inspired and feel enabled get my next basket project together! Ruby is so full of grace and knowledge and she imparts it in a such a super fun way. It really was a joy to attend this Bramble Basketmaking course. The camping at the venue was great too. Happy days. Thanks Ruby. Martin, Somerset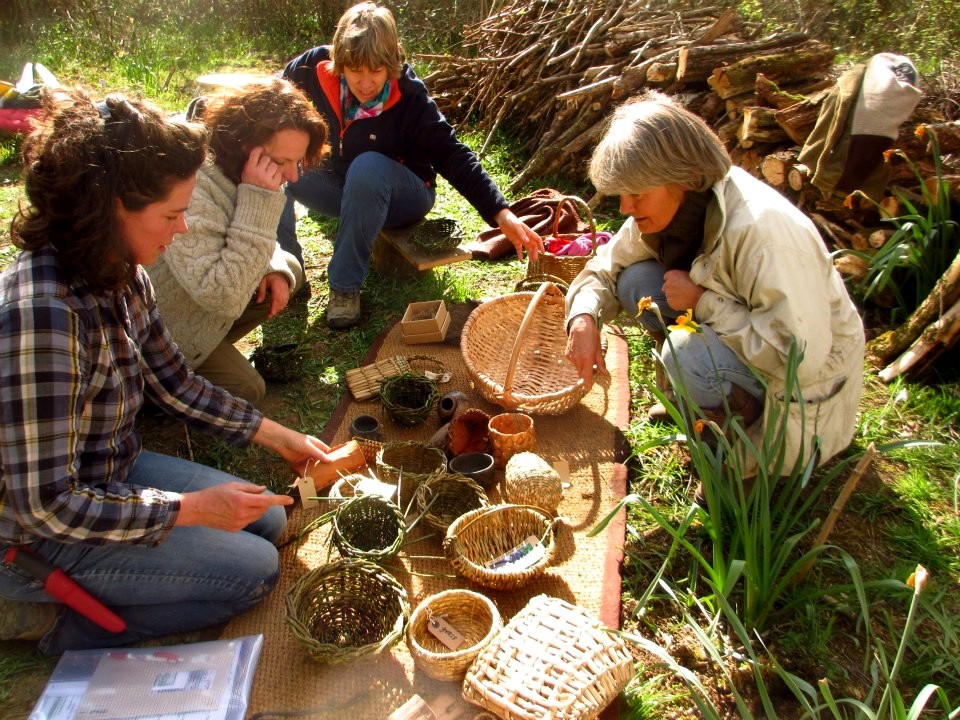 Featured in the Guardian lifestyle section. National Geographic & Toyota put Native Hands in their top 125 UK adventures.