A photgraphic essay.
Weaving bramble baskets in the woods, I'm joined by photographer Bethany Hobbs. These are her words and images, her story of our day.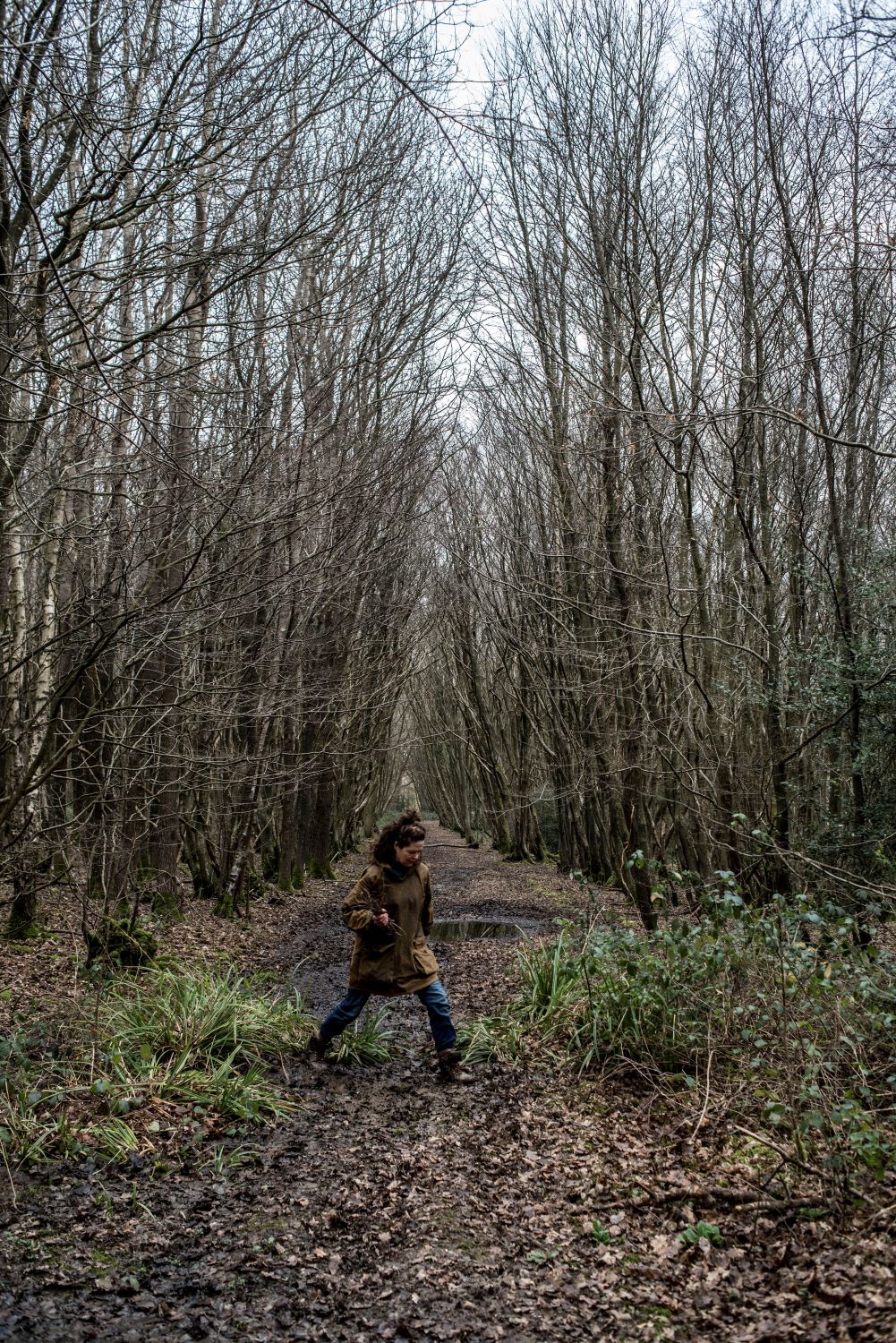 The humble bramble, the scratcher, the snarer, the snagger of jumpers, the bearer of tongue-staining fruit, it grows everywhere.
We pull it from our gardens and out of cracks in walls. It's abundant and fast growing; what better, then, as a raw material for basket weaving, once you've got past the thorns.
We arrive at the woods on a cold January morning, the ground well trodden and soft from the winter's harsh rain. We make our way down winding paths through ancient trees to Ruby's teaching space- the ashes of past fires and benches in a round.
The air is still, barely moving, but above us the tips of the trees sway ever so gently in a breeze.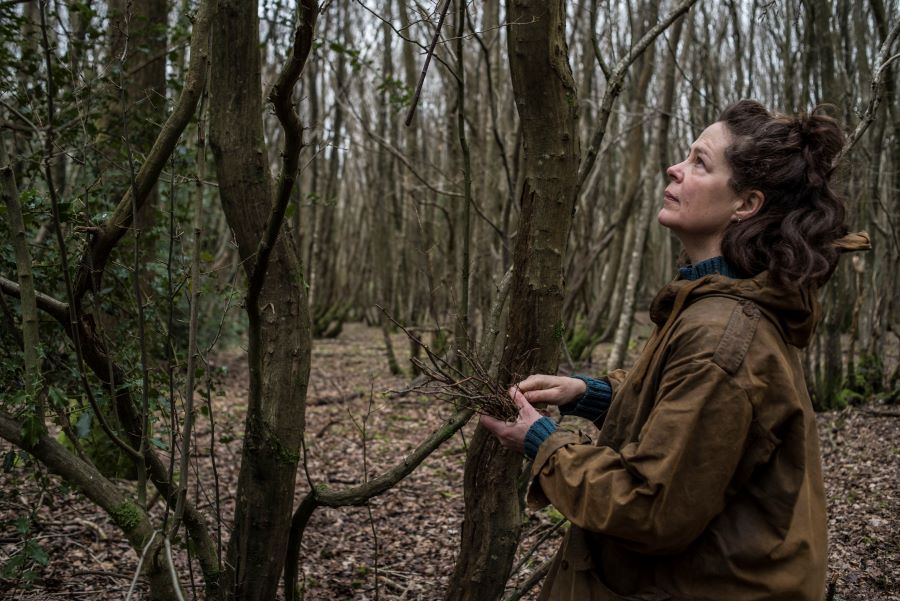 At first I only notice my movements, until we stop. Then we hear the call of a raven, the tapping of a woodpecker, the rustle of a mouse. Ruby takes her place under an oak, its limbs stretching tall, welcoming her back.
With familiarity and understanding, she moves through the trees, collecting, foraging- twigs for a fire to keep us warm and to make tea, bramble buds to eat, which after an initial dryness begin to taste like custard.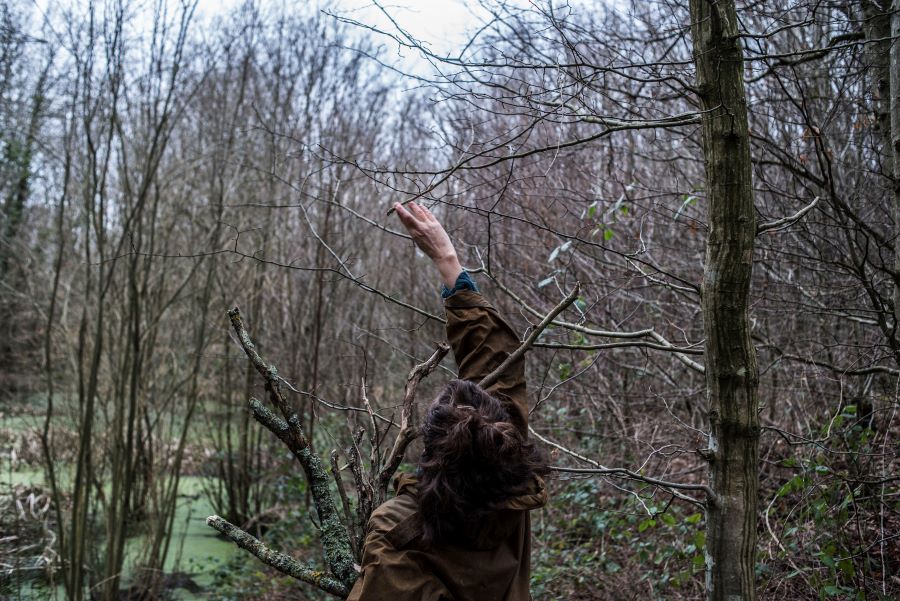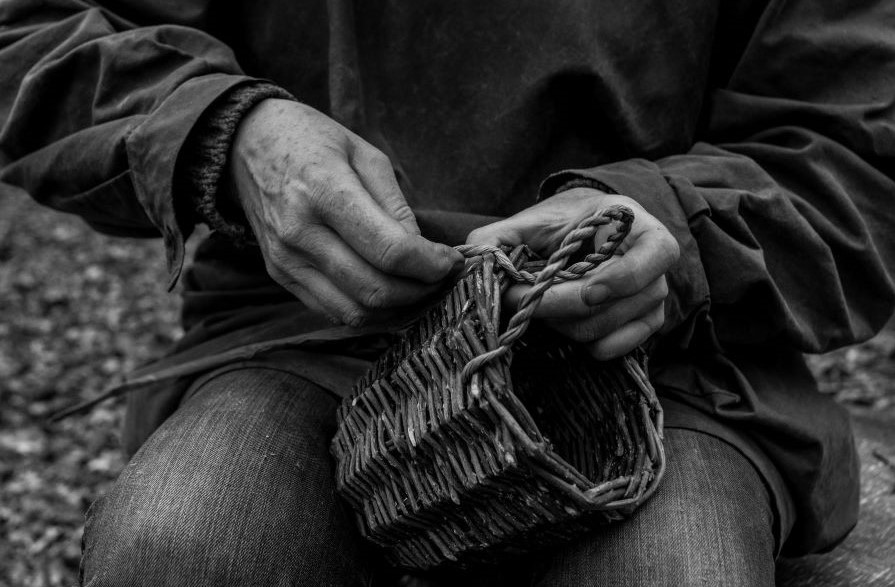 The process is nothing less than pure. Each step taken with care, each sound acknowledged with respect, each material collected with great knowledge and understanding.
We are no longer visitors in the forest, but integrated into its pattern. Collecting only what we need, not what we want. Arriving with a deep comprehension of the land on which brambles and humans have lived for thousands of years.
Ruby works with a bird's eye view, establishing the early structure of the basket. Piece after piece is woven around the skeleton, wrapping, twisting, turning, until it is complete.