Wild & Hairy Hay Rope.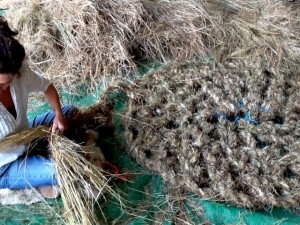 The making is nearing completion out here in the barn at Wakehurst, in my Meadow Weave residency.
The looping technique I'm using with the hay rope I've been making is usually done under tension. Doing it on the flat as I am is challenging- it's tricky to get the loops evenly sized and spaced, so there's lots of continual adjusting.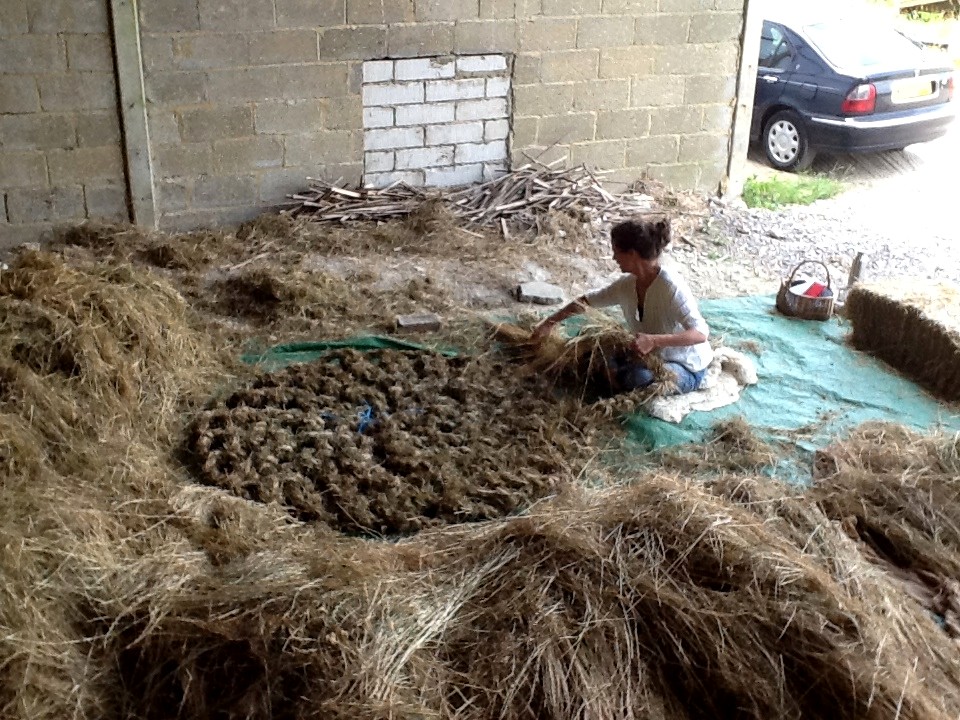 This large circular piece is to be hung in the roof space of the timber-framed buildings opposite the Millennium Seed Bank here at Wakehurst.
I've also made another 30 metres of untrimmed rope to add to the installation. It's wild and hairy hay rope.
The last loop is in place on the circular piece and I measure it all up. I know it's the right size because when I lie flat with my face in the middle of the piece and stretch out my arms, the tips of my fingers don't quite reach the edges. The Wakehurst band of helpers arrive in their buggy to take it up to the site. Several of us lift it in carefully, and they head off up the bumpy farm track with it bouncing a bit on the back.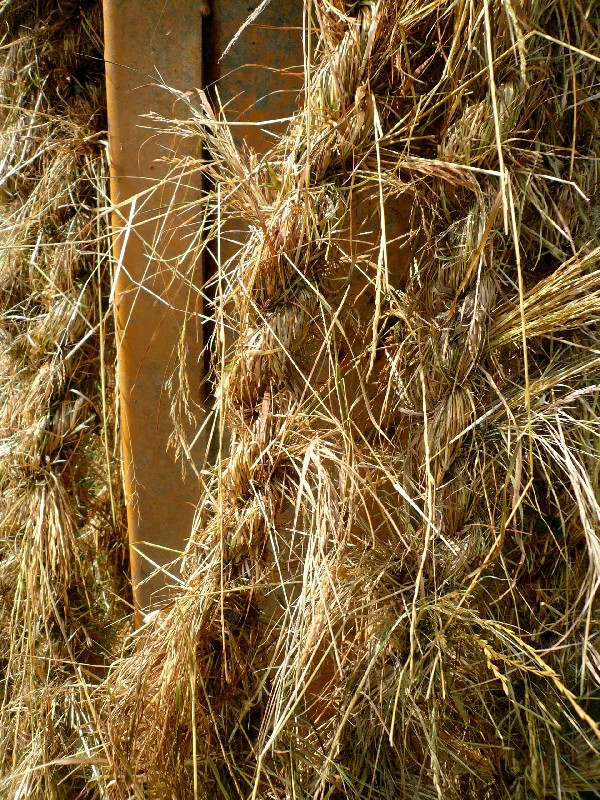 But the Wild and Hairy's coming with me, all 30 metres in one go.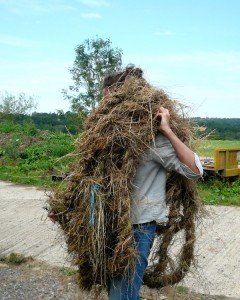 Up at the site, scaffolding tower and ladders are in place inside the timber-framed building. Health and safety brief finally over, it's all hands on deck to start the installation, which you can see in the short video below.
The piece is now on view throughout the rest of the summer and into the autumn as part of the Meadow Folk Exhibition. There are also hay weaving activity days that I'm running in the exhibition space on Thursdays til the end of August: a drop-in activity suitable for age 7 and up… including adults.