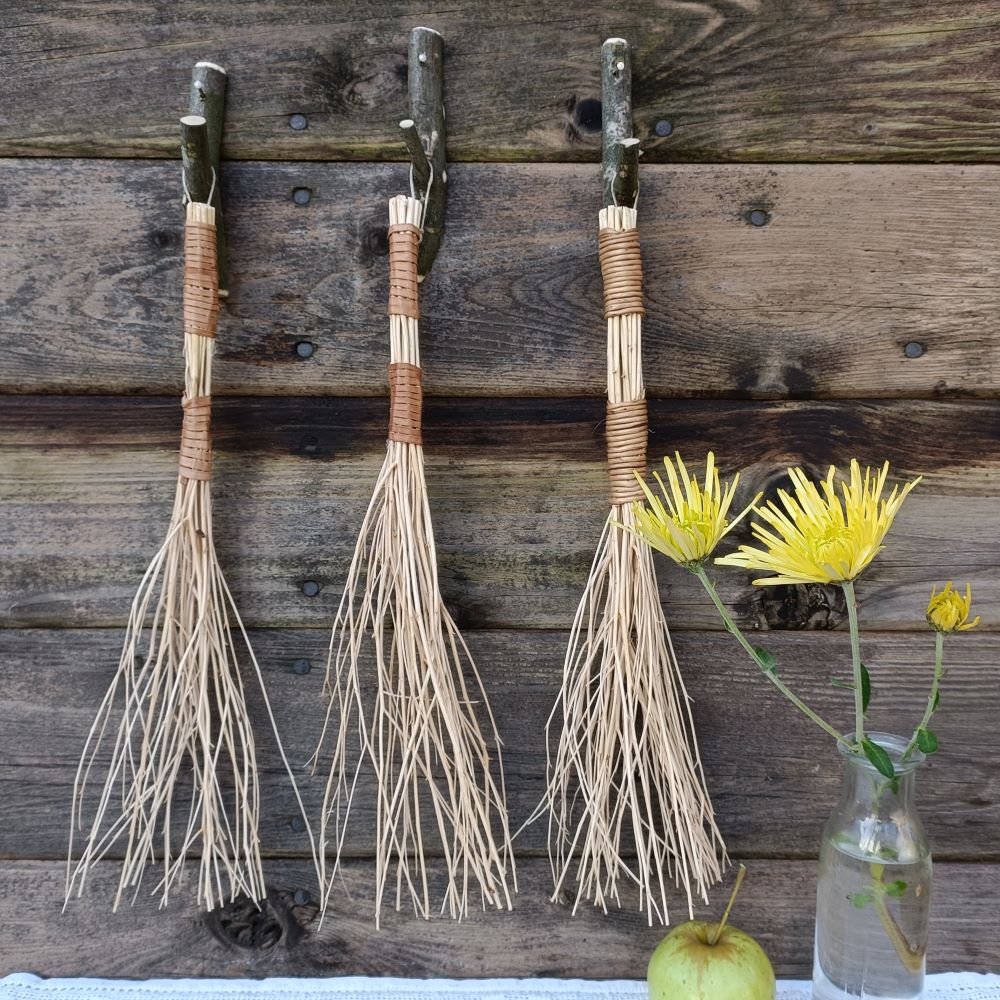 2024 dates will be published here in December. Hear about them first via my email list.
One day
10.30am – 5pm
£145
Venue: open air woodland setting in a 70 acre ancient coppiced wood on a family-run working  farm: peaceful and beautiful Dernwood Farm Nr Heathfield, East Sussex.
Come and spend a day in the woods making a number of whisks and brushes from birch twigs. We'll gather all the material on the day, learning which type of twigs to harvest and when, and how to process them. Birch tress are amazing, they provide us with so many useful resources, twigs being just one of them.
The hand whisks are a beautiful addition to your kitchen, useful for pancakes matcha tea, or simply admiring.  The large hand brooms are a variation on the traditional besom: rustic and perfect for using in the garden/patio etc. There'll be time for you to make more than one whisk and one brush, and of varying sizes. 
The woods are very special at this time of year, flushed with new leaf and full of birdsong. 
As well as learning about harvesting / processing, we'll cover knife skills and binding techniques. You'll learn an elegant and efficient way of binding the twigs, and we'll consider different binding materials that you can harvest and process on the day, including willow bark.
I'll also have a selection of sample hand brushes from around the world to have a look at.
If you've been to my Wild Pottery courses you'll have seen the hand brooms in action and probably used one yourself. I always have a few of them stashed in a nearby tree for sweeping the teaching area of leaves for my woodland courses. They inspired me to explore making the refined version as whisks.
A simple but hearty vegetarian lunch is provided, we'll have have a kettle on the camp fire, plus a huge tarp on hand for cover in case we need it. I aim to offer you a satisfying learning experience as well as an enjoyable time away from it all. To support you in getting the most from the day, we'll connect to the woodland surroundings through a short and simple, guided mindfulness-based practice.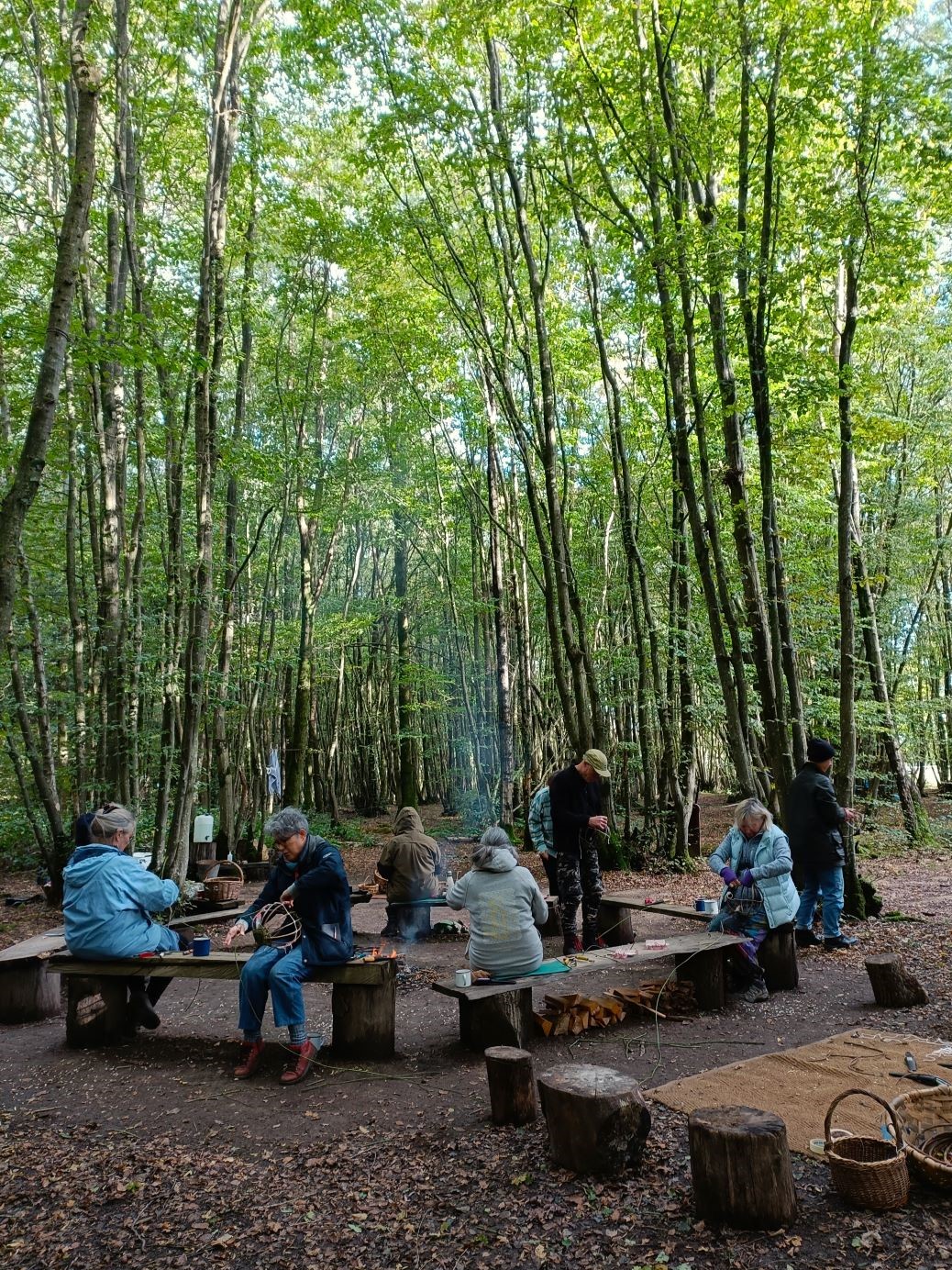 A wonderful and magical time.  I absolutely loved it, to spend a day in the woods doing nothing but being creative and present, camping in the field, the delicious soup, a great bunch of people, was so wholesome and restorative. Heather W, Cornwall
Suitable for all levels, including beginners. Groups are kept small to allow for individual attention.
Accommodation: 
camping is available at
the farm venue
and full details about this will be sent to you when you book on the course. The farm also has glamping options, including cosy bell tents and cabins with wood-burners.
The cost of accommodation is not included in the course.
Read more about onsite and offsite accommodation options.
You can read FAQs here.
See you in the woods! 
Featured in the Guardian lifestyle section. National Geographic & Toyota put Native Hands in their top 125 UK adventures.