Woven Bark Storage Basket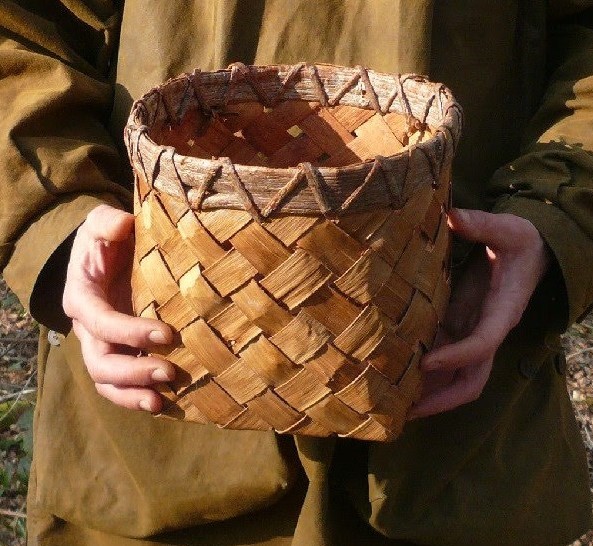 June 18/19 (Saturday/Sunday)
10.30am-5pm both days
£210 
Venue: open air woodland setting in a 70 acre ancient coppiced wood on a family-run working  farm: peaceful and beautiful Dernwood Farm Nr Heathfield, East Sussex.
From tree to basket: come to the woods for two days and learn how to make a large, sturdy and long-lasting woven bark storage basket from sweet chestnut and willow. The woods are beautiful in June with new leaf and dappled light.
On this in-depth woodland course you'll forage all your materials, cutting and processing the bark. You'll learn where, when and how to harvest it in a sustainable way, and you'll weave your basket using nothing but the bark itself. You'll leave knowing all you need to make a bark container from start to finish.
A light vegetarian lunch is provided, we'll have have a kettle on the camp fire, plus a huge tarp on hand for cover in case we need it. I aim to offer you a satisfying learning experience as well as an enjoyable time away from it all. To support you in getting the most from the days, we'll connect to the woodland surroundings through a short and simple, guided mindfulness-based practice.
Suitable for beginners as well as those with some experience, but please bear in mind that this course is quite physical in terms of cutting and processing the bark. Groups are kept small to allow for individual attention.
Accommodation: camping is available at the farm venue and full details about this will be sent to you when you book on the course. The farm also has glamping options- cosy bell tents and cabins with wood-burners. The cost of staying at the farm isn't included in the cost of the course.
You can read FAQs here.
See you in the woods!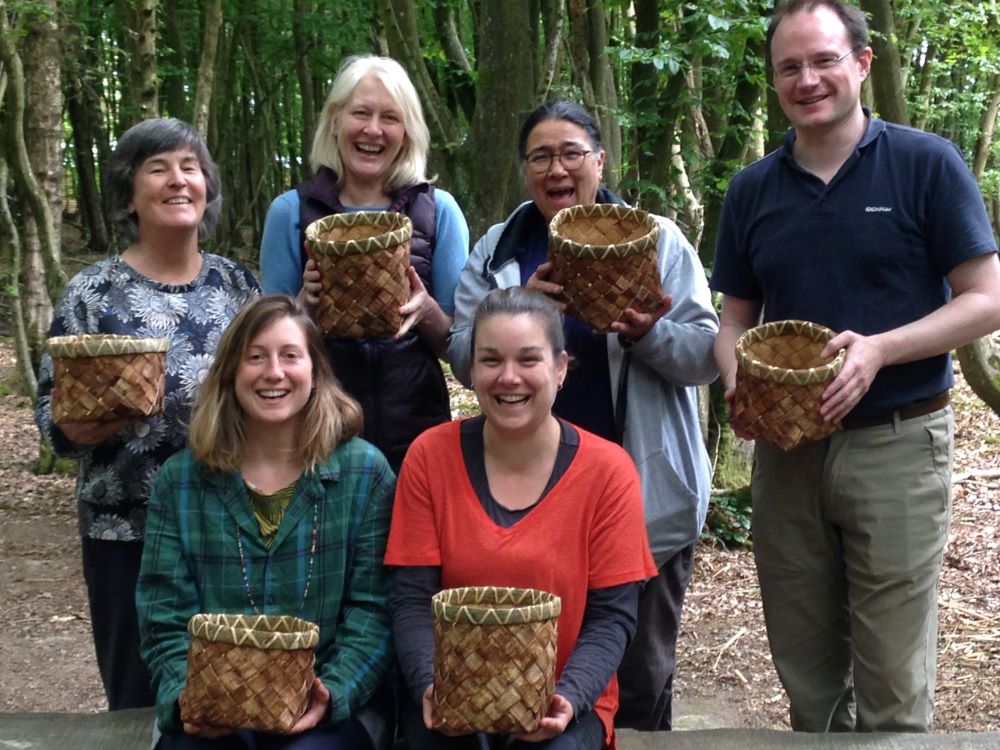 Thank you so much for a wonderful, and I mean REALLY wonderful day learning about bark,  fire making and connecting to nature again, and all the good soul nourishing things that we did. I'm very pleased with my container. Mary said that the workshop was one of the best birthday presents she's ever had!
Featured in the Guardian lifestyle section. National Geographic & Toyota put Native Hands in their top 125 UK adventures.