Wild Basketry courses are all about foraging our materials from the hedgerow and land in a sustainable way and making a beautiful, useful basket to take home with you. Plants we use include bramble, grass, bark, rush, reeds, ivy, wild rose.
Courses take place in a beautiful 70 acre private woodland near Lewes in East Sussex, UK.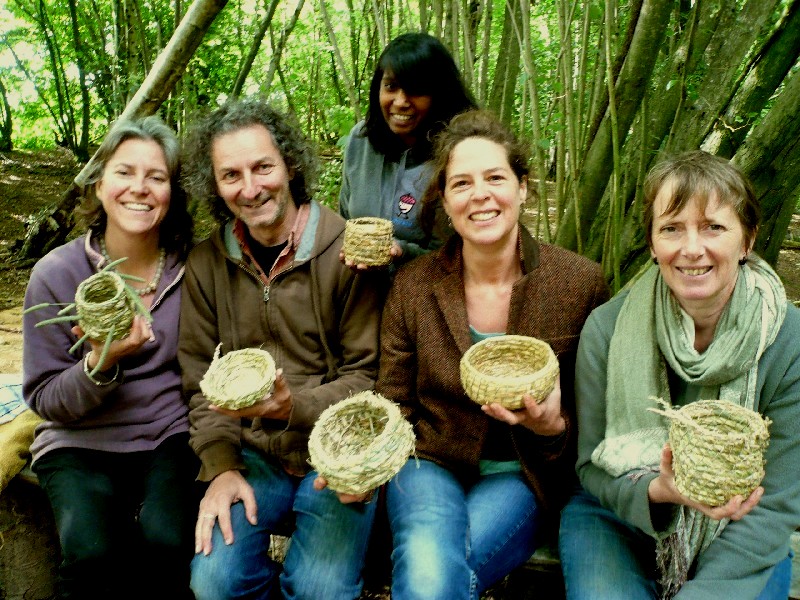 🌿Check out the calendar page for all upcoming courses and images of them. My monthly-ish newsletter will keep you informed of any new courses, and you can read FAQs here
Courses are designed for adults, although 16-18 year olds are very welcome if accompanied by a participating, responsible adult (Family Wild Pottery, however, is designed for children and young people aged 7-17).
Thank you again for the lovely basket workshop. It was so relaxed yet focused, clear modelling with space to crack on and explore with your supportive skills and knowledge on tap. Richard, London
See you in the woods!