On Wild Pottery you'll dig your own clay from the woods and fire your pots in an open fire (or clamp kiln). It's an exciting, elemental and alchemical process: earth, water, wood, fire- it's all in there.
Courses take place in a beautiful 70 acre private woodland near Lewes in East Sussex, UK.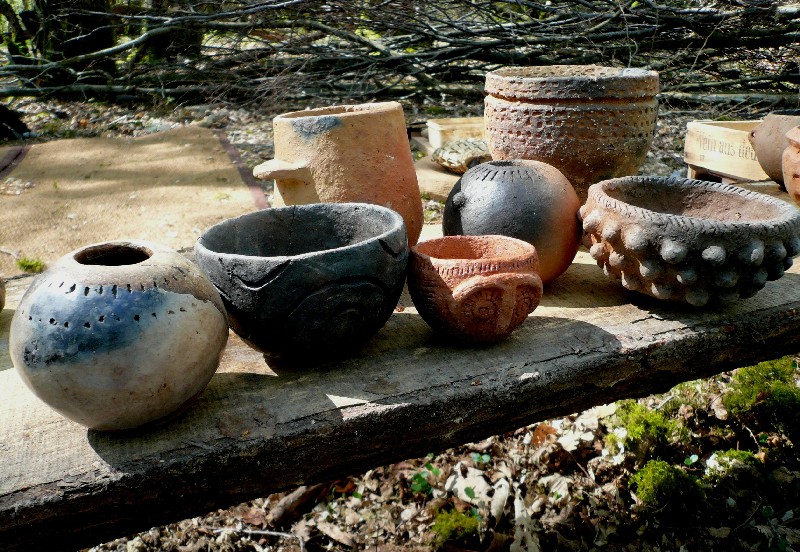 I currently offer 3 types of Wild Pottery:
Level 1 Wild Pottery: the highly popular, original Wild Pottery course
Level 2 Wild Pottery: expand your experience of Level 1 & learn a more advanced firing technique (clamp kiln)
Family Wild Pottery: a bite-sized version for children/young people aged 7-17
Courses are designed for adults (except for Family Wild Pottery, see above), although 16-18 year olds are very welcome if accompanied by a participating, responsible adult.
Really, really enjoyed those two days – we all felt very refreshed and inspired. I have my little pot on my desk to remind me of the wonderful experience. Simon M, Brighton.
🔥Check out the calendar page for all upcoming courses and images of them. My monthly-ish newsletter will keep you informed of any new dates, and you can read FAQs here
See you in the woods!